Jetsetter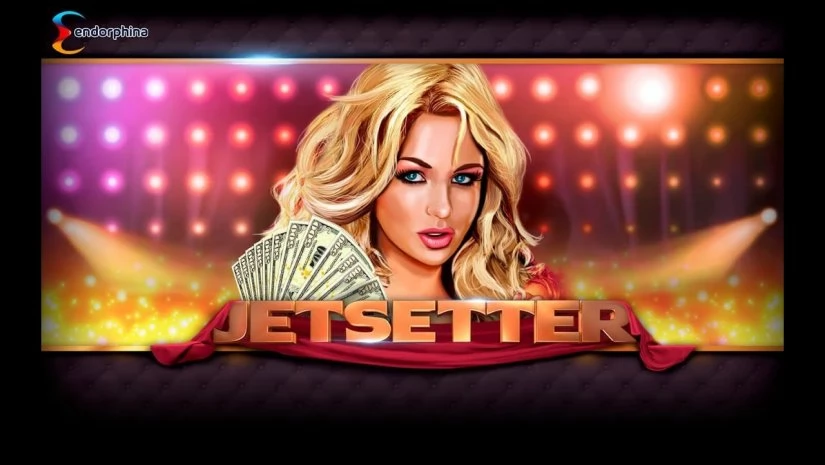 Every gambler dreams of a life as a jetsetter. And with the right dose of luck it can happen to you at the online casino. Many slot machines make you feel good for a lifetime as a millionaire.
Jetsetter does it without a million jackpot, but that doesn't mean that you can't win any nice money on it. That is always possible on slot machines from Endorphina. Endorphina slots are standard high variance slots as standard. That means a somewhat lower chance of winning, but a chance of extremely large prizes.
For example, on the Jetsetter slot machine you can take up to 20,000 times the bet per payline. Often such extreme prices come at the expense of a good payout percentage, but that is not the case on Jetsetter. Jetsetter neatly puts 96 percent of the stake back into the digital prize pool.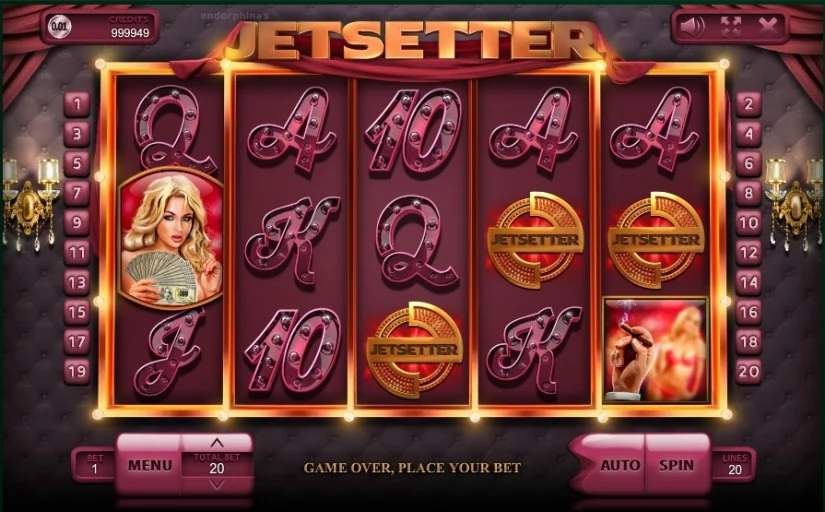 How does the Jetsetter slot machine work?
You play every spin with all available paylines. There are 20. With a bet of at least $ 0.01 per payline, that means play from $ 0.20. The maximum bet is $ 200. You play it by betting 10 credits of $ 1 each on each payline.
The Jetsetter Wild Symbol is wild, doubles the winnings on winning combinations and pays out wonderfully. You grab 9,000 times the bet per payline for a five-of-a-kind with Jetsetter Wild symbols.
The regular symbols yield a lot less. That way, you grab 750 times the bet per payline, so a maximum of $ 7,500.00, with five planes or five luxury yachts. In combination with Wild the maximum payout is $ 15,000.00. Other symbols are a fast, yellow Lamborghini, the Jetsetter who looks at an exciting show with a cigar in his hand and a roulette. There are also no fewer than six different playing cards, from 9 to the Ace. Like on all online slots, these symbols produce somewhat smaller winnings.
Risk Game
Does a spin give you a profit? Then you can cash in the winnings and continue playing, but you can also play the "Risk Game". This Risk Game is standard on Endorphina slots.
The Risk Game from Endorphina is simple. There are five cards on the table, the leftmost one of which is placed face up on the table. You choose one from the remaining four cards. Is it higher than the open card? Then you win and you double your winnings.
You can watch without obligation to play the Risk Game. So you can always see what kind of card is open and whether that offers opportunities to double your winnings. If there is a 2 to 5, it is beneficial to play. At n, 6, 7 or 8 it is fifty-fifty. With a card higher than 8 you don't play best.
You can play the Risk Game up to 10 times in succession and (try to) double your winnings.
Bonus game

You play the bonus game on a different set of reels. Instead of the symbols from the basic game, you play with banknotes on the reels. There are banknotes from 1 up to and including 500. All banknotes are cut in half (or torn). You win if you have the left and right sides of one banknote next to each other on the screen. That gives you the value of the banknote, so a maximum of 500 times the bet per payline.
You play a total of 20 spins. Because you can take multiple wins per spin, the winnings - with a little luck - can increase quite nicely in this bonus game.
You unlock the bonus game with three bonus symbols. Patience is required, because the bonus game has a low hit frequency and therefore shows itself very little while playing on the Jetsetter slot machine.
Jetsetter is a slot machine without too much fuss, but with the possibility to win big. In the basic game you pick up to 9,000 times your bet.
The bonus game can also pay quite well. You can take $ 5,000 per set of banknotes. You have a total of 20 spins, so count the winning potential.
Comments (
1

)