Should you play with no deposit bonuses?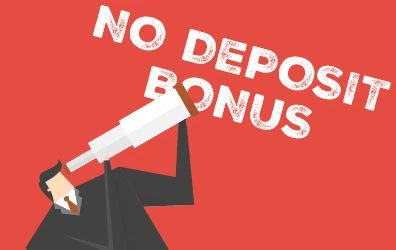 Today's
online casino
industry is huge and measured in thousands of websites that offer all kinds of games to players. With such tough competition, it's no wonder that operators are also offering all kinds of promotions, in order to attract more players. Among them, the most popular are welcome bonuses, which come as a kind of reward for players who register on their websites.
We know two main groups of
welcome bonuses
. The main classification would be on those who require you to land deposits and those who don't. Of course, the latter sounds more attractive but that doesn't necessarily mean they are better. Each one has advantages and disadvantages. In this article, we will focus on
no deposit bonuses
and, mostly, their negative sides, to show you that they aren't as great as they may sound at first.
No Big Rewards Without Deposit
The first thing that comes to mind about no deposit bonuses is the sum you get as a reward for registering on a certain casino. While the lack of deposit obligation is definitely beneficial, the experience says that no deposit bonuses are notably smaller compared to those rewards that require deposits. That's the price you have to pay for the lack of commitment.
The money you get in this case is rather symbolic and usually goes around 10-20 dollars. Moreover, many casinos prefer free spins in this case, instead of giving free money.
Wagering Requirements
This is one of the most common misconceptions players have about no deposit bonuses. "No deposit" doesn't mean that there are
no wagering requirements
. Moreover, these requirements are usually the same or similar to those for deposit bonuses, if not higher in some cases.
So, it's easy to conclude that no deposit bonuses also require meeting demands in terms of wagering. Of course, you will have to wager amounts that are much higher than the bonus to become eligible for withdrawing it but that's not all. There are few more limitations with no deposit bonuses and we will get on them in a second.
Winnings Are Limited!
Another thing we have to mention is that winnings with no deposit bonuses are usually very limited. You've probably heard many times about players who won hundreds of thousands with just $10 or something like that. Online casinos are perfectly aware of this unlikely but possible scenario, so it's impossible to find an online casino that doesn't put a cap on winnings.
In most cases, these winnings are limited to just a couple of hundreds. There may be some places where you can win a little bit more but forget about life-changing amounts.
That's not all. Most casinos also set minimum withdrawal sums, which means that you won't be able to withdraw your winnings if they aren't high enough.
More Limitations? Why Not?
This isn't the only big limitation of no deposit bonuses. Things are actually pretty bizarre, as you actually can't withdraw the bonus money. To explain to you, you can withdraw the money you've won by wagering the bonus money, but the original bonus sum remains unavailable, even with all requirements met. Simply said, no matter what happens, the bonus remains in the house.
That's completely opposite from bonuses that require a deposit. With deposit bonuses, you can withdraw both the bonus sum and the winnings. Moreover, you can do whatever you want, after you meet wagering requirements, of course.
Number of Games Can be Limited Too
This is another issue that comes with no deposit bonuses. To be honest, this is present with bonuses that require a deposit as well, though in a more reasonable measure. With no deposit bonuses, you may forget about the most popular titles, which are usually excluded from these promotions. Simply, this isn't just the operator's fault. This is an agreement between online casinos and game providers. Instead, online casinos rather use bonuses to promote new or less popular titles. All in all, the lack of popular titles in the offer is definitely a drawback.
It's Not All That Bad
After reading the previous paragraphs, no deposit bonuses probably look like a fraud to you but things not all that bad. From the perspective of possible winning, they definitely aren't great, but there are some other aspects to consider. First of all, keep in mind that no deposit bonus is a great thing if you want to check a certain website or app, and see how it works, what it has to offer etc. That's an obvious advantage compared to casino bonuses that require a deposit, which don't offer that opportunity without landing some money. This is particularly beneficial for beginners who don't have too much experience with different games, providers, interfaces etc.
Summary
So, we have finally come to the main question - Should you play with no deposit bonuses or not? As you can see, things aren't that simple and it's hard to give a straight answer. Just like other kinds of bonuses, this one is also full of drawbacks, especially from the perspective of potential winnings, which are very limited in nearly every aspect. From that point of view, no deposit bonuses are nothing special (we don't want to sound too harsh). On the other side, there is no doubt that the ability to play on a certain website without spending any money is an obvious advantage over deposit bonuses, especially for beginners and players who don't plan to wager too much.
The final conclusion would be that you shouldn't avoid any deposit bonuses, but you shouldn't run for them either. Generally, they are okay. This kind of bonus definitely isn't a deal-breaker but isn't something that should have a big impact when choosing an online casino either. So, if you're looking for a new casino website to play, the bonus shouldn't be among your main criteria. You should rather focus on more important things and pick a website because of its offer of games, interface, customer support, payment methods, licenses etc. Bonus, with or without deposit, is just a marginal thing in all this.