Evolution Of Casino Bonuses In The UK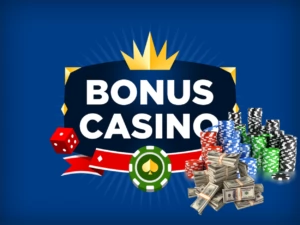 Up until 2017, online casinos saw the UK as a lucrative market place. Favourable trading terms along with a high demand, led to extensive TV advertising and in turn huge revenues. Companies like, Swedish based, Leo Vegas were buying up smaller UK facing casinos in order to gain access into this booming market.
This lead to big bonuses being offered to UK players as player acquisition and market share was the primary focus. You would often see huge no deposit bonuses like "£10 free" and "50 free spins no deposit" available to lure players away from their current gambling sites and to attract new players to the industry.
It seemed to be a good time for all.
However, although players were getting good bonuses there were increasing levels of complaints, poor customer satisfaction and a rise of problem gambling. So the UKGC stepped in and made enforced some changes that would change
UK Casino Bonus
.
Tighter Regulation and Higher Tax
The UKGC and the government decided that some changes needed to be made to protect players and make gambling fairer and safer in the UK.
They introduced tighter age verification measures. This meant that players needed to provide proof of age before being able to accept any bonuses or free play. The aim was to protect children and combat any money laundering activities.
New marketing compliance was also brought in. Misleading messaging banned the use of terms like "no deposit free spins" in to "no deposit bonus spins". Plus all wagering and other significant terms needed to be clearly on display.
This was accompanied by higher taxes on online casinos operating in the UK and barrage of bad press in the media.
Suddenly, higher costs, falling revenues, marketing compliance and decreasing player demand hit. The impact led to many casinos leaving the UK market.
Impact On Bonuses
Many casinos decided to leave the UK. But some decided to stay and try and make it work. However, they needed to dramatic changes in the bonuses being offered to players. The days of large no deposit bonuses and welcome packages were over.
The UK online casinos adapted. To combat bad press and support fairness, a number of
no wagering casinos
popped up and introduced wager free bonuses. Large operators like PlayOJO, Trada and BGO quickly jumped on wager free spins bonuses.
Are Wager Free Bonuses Here To Stay?
Wager free bonuses are support the line of fairness expected by the UKGC. However, while many no deposit no wager bonuses arrived for a short time, they were quickly removed, as they were open to abuse.
Many casinos offer still offer wager free spins on deposit. This seems to work well for both the players and the casinos. However, there is a still demand for the 'old style' deposit match plus bonus spins from players. So this will likely never disappear, just at a lower level compared with the rest of the world.
The Verdict
Important regulation put on the UK gambling market has, on the face of it, given fewer options for players. Fewer casinos and smaller bonuses.
However, it must be said that good has come of this. The operators have adapted and changes bonus structures and players are playing in a safer and fairer environment.
Welcome bonuses in the UK have changed quite a bit in the last few years, but they are continuing to evolve. It will be interesting to see what comes next.
Comments (
2

)